5 Indulgent household buys
I am a penny-pincher by nature. I'm not miserly - I like to be generous - but I also like to stretch each dollar as far as possible. As far as possible, I try to buy things when they go on sale, or I wait until I have a discount coupon. For household items, I prefer things that are functional as well as decorative.
However, there are a few things that MDH and I have indulged in - that is, we liked them so much that we were happy to pay full price for them, or we bought them 'just for fun'.
Here are five our indulgent household buys!
1.
'Britannia' cushion by Laura Ashley
It's knit, it's in duck's egg blue, it's a Union Jack. 'Nuff said.
2.
High Chair in Expresso by Svan
We needed a high chair for Stardust, and I wanted one that would grow with him and have a small footprint. Some of the highchairs on the market are so bulky and they come with too many frills. I don't need a highchair that can recline because I don't need Stardust to lie down when he eats. I don't need a chair that can play music because it'll be too distracting at mealtimes (not to mention annoying). I don't need a chair with a million creases and crevices to hide food particles in.
I love the Svan chair because it's a lovely piece of design and it blends in nicely with the rest of our furniture. It was pretty expensive, but we've been getting more use out of it than most of the other big ticket items that we bought for Stardust.
3. Novita 'Heritage' Desk fan
These provide a decent breeze but they are a little rattley - in keeping with their vintage appeal, I suppose!
4. Cath Kidston Mouse Pin Cushion
This little fellow does nothing more than sit quietly on the corner of my dressing table guarding my photographs. Ain't he the sweetest wittle fing?
5. Purple potted hydrangeas
We saw these at
Far East Flora
during the run-up to Chinese New Year. Most of the plants sold during Chinese New Year are purely for decorating the house during the season - they tend to wither and die once their blooming ceases. There are hydrangeas that do grow and flower well in Singapore's tropical climate but I get the feeling that the plant we purchased will probably be eaten by whitefly and shrivel to a crisp pretty soon. Still, it looks lovely on our balcony.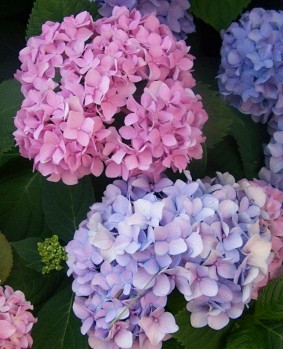 Labels: Retail therapy